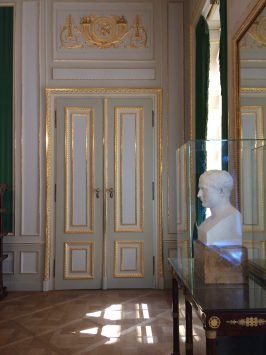 The gold leaf which is used through the grand state rooms in the Albertina, Vienna has a unique glow to it.
The gold leaf is an alloy consisting of 23 karat gold, 1/2 karat silver and 1/2 karat copper. The art collections in the museum and the state rooms are devine. Built in the second half of the 17th century it was refurbished in 1744. Ownership passed from the Habsburgs to the newly formed Republic of Austria in 1919.The building was bombed during World War Two but it was rebuilt and was completely refurbished between the years 1998 – 2003.
A splendid building and a coffee and cake on the terrace restaurant brought our visit to a tasty end.