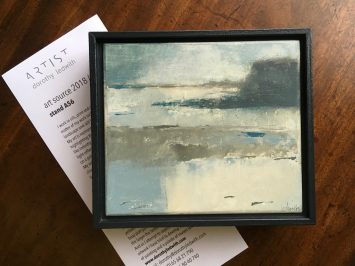 Packing for the fair …..an art in itself! This is my third year taking part in the fair and the time spent packing, writing and rewriting lists always takes longer than I think!
Less than a week to go now…..
This new piece, among others, will be on show, 'Low Tide'.